A kind but confused reader asked me this recently and although the answer might not surprise you, you're going to learn about men, mixed signals, trust issues, therapy sessions, how being hurt in previous relationships causes fear, when it's time to meet someone else (my page on how to get you there), and the difference between loving something and being in love.
"Hi i have been dating this guy for three months now we see each other about two times a week, he told me at Christmas he would never love a woman again.

He is very loving and affectionate to me, he looks me in the eye and tells me I am beautiful, he has also told his friends that he has never met a woman like me before. I am 14 years older than him and that does not bother us, he has never let me down but plays it very cool. I'm not needy and I have my own life. I do text but not all the time.

He has been hurt in a previous relationship.

I just want to know if I'm wasting my time with him as I'm getting mixed signals, he's a bit hot and cold."
When a guy tells you he could never love a woman again and he's been hurt in his previous relationship, I don't like to go down the "wasting time" road because the experience of dating several men is invaluable but, it's definitely time to let him go and to move on.
What you wrote may not seem like enough to just throw it all away but when you add in the "age" factor, the compliments, and the telling of others that he's never meet someone like you before (lots of mixed signals) it all becomes very clear he's not ready for anything beyond a simple casual affair.
He will also be able to use all this against you.
He can use it to have you forever chasing him as you continually try to make him feel better but you will only feel hurt and even more confused wondering what comes next from him.
He gets to play it cool. You get to feel like you must constantly prove to him how you know without a doubt that he can love again.
You will become his "TWB" - his Therapist With Benefits and he will use those "after sex" discussions or "sessions" to further his cause.
Let me paraphrase what you wrote...
"He is very loving and affectionate .... he claims he could never love a woman again."
According to him, he can SHOW and GIVE LOVE but he can not fall in LOVE.
What he is really stating in man-speak is:
"I love you but I'm not IN love with you and probably never will be... BUT I love our sexual chemistry, that is working for me. You're hot and you turn me on. I love THAT about you."
He's been hurt in a previous relationship. He's scared and emotionally confused.
He's making quick assessments about his future as he questions his ability to love again.
He's unsure and doesn't know the right questions to ask therefore will never find the answers he seeks.
He (knowingly or unknowingly) is looking for empathy and for someone who will nurture him back to health...
And that appears to be you.
The 'TWB' in his life.
This is not the start of a relationship that can last.
It's the start of the end of his last relationship and will, depending on time and his decisions, entirely end with him eventually moving on from you.
He's positioning himself to assure you will continually seek his love and you'll be left waiting for him to finally say it.
Unfortunately if that does ever happen, you will not trust the sincerity of it.
How would you know it's real? How could allow yourself to believe it without proving he may have previously lied?
Since he has been hurt before there's going to trust issues involved when it's being used as an EXCUSE to avoid getting too close to someone new.
He is acting out of fear. He wants to avoid opening himself up to being hurt again.
He doesn't trust himself to be capable of handling another setback.
He is now in a holding pattern and appears okay to circle the skies with you but he's not looking for the landing strip.
Guess I laid it on pretty thick but it's all good because now we have somewhere to go and a need to get there.
The Conclusion for now...
I'm not implying all men who have been hurt in the past will never recover or find a way to move past it. I'm not stating once a man gets to this point he can never find or enjoy love again.
Good things DO happen.
Recovery is certainly possible.
However I do advocate a lot of restraint choosing to date a man who appears to be in a holding pattern because the outcome is likely to be a long, confusing, and even hurtful struggle each and everyday.
You may find yourself, no matter how strong and resistant you are, doing things outside your normal self to prove your love to him, nudging him along and hoping he will finally feel it's okay and healthy for him to love again.
And in doing so, destroy any chance of a real relationship as you fall into being his TWB. A role no woman should ever have to play.
Now...
Despite how awfully tiring it feels to most single women who struggle meeting a man with as little baggage as possible and find it a grueling procedure to get through...
I guarantee there are lots of men who get past the pain and not let it blunt their emotional self.
There are definitely lots of men who have experienced a few healthy and productive relationships and use those good ones to enjoy a present and possible future with a great woman such as you...
If you know where to look, and how to spot them so you can get to know them better.
Read my page on meeting men and follow the steps I've outlined.
They can and will work for you.
Let this man (and any man you encounter similar to him) go do his own thing and recover on his own time, not yours!
How To Meet & Attract The Best Man For You!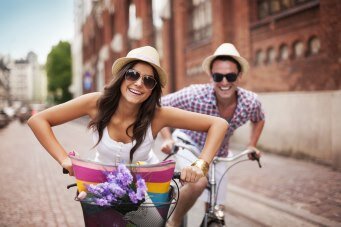 Astep-by-step guide to meeting, attracting, and communicating to men that you can start using today for free. You're not alone in finding the perfect man for you.
How To Meet & Attract The Best Man For You – He's Waiting For You!
Related posts you will be interested in reading:
Image of man talking with girlfriend/therapist from Pexels by Cottonbro.