Why does understanding men have to be so complicated!!!
Right?
Depends how you look at it, doesn't it?
Look into the psychology and sociology of it all and it can become quite complicated. That kind of studying can take you years to fully grasp.
You can study the mind of a guy by going deeper and deeper until you hit the right spot. The "Aha!" moment just might grant you full access to any man's heart and mind.
But I don't think everyone wants to go that far…
It's usually about one guy, right now, who is frustrating you and confusing you so much you felt you had no choice but to seek advice about his "problem."
I'm glad you did. Grab a seat.
Now for you… this guy is doing things you don't understand.
You're looking for the deeper meaning behind it.
And I'm guessing that more than 99% of you are probably in some way attracted to him.
(If you do find yourself constantly looking for the deeper meaning behind everything and anything a guy does, make sure you read this letter all the way to end because it might not be healthy or the attractive thing to do when you're dealing with men. Find out why below.)
Now…
On the other side:
Maybe you've been confused by too many men for too long and you're tired of it. You believe the answers to understanding men will give you insight to help you make better decisions and enjoy a happy relationship.
Whatever your reasons for being here… thank you!
I do hope I can bring closer to you a "new" understanding of men and in the very least, excite your desire to learn about men than you ever have before.
Today's lesson on men is short and to the point and it forever change how you see men and how you can begin to unravel ANY problem you're having with one guy or ALL of them.
Never forget this.
They are only TWO types of guys.
Yes, that's right… two.
I can not make it any simpler than that for you.
Type 1: The guys who GET (understand) you.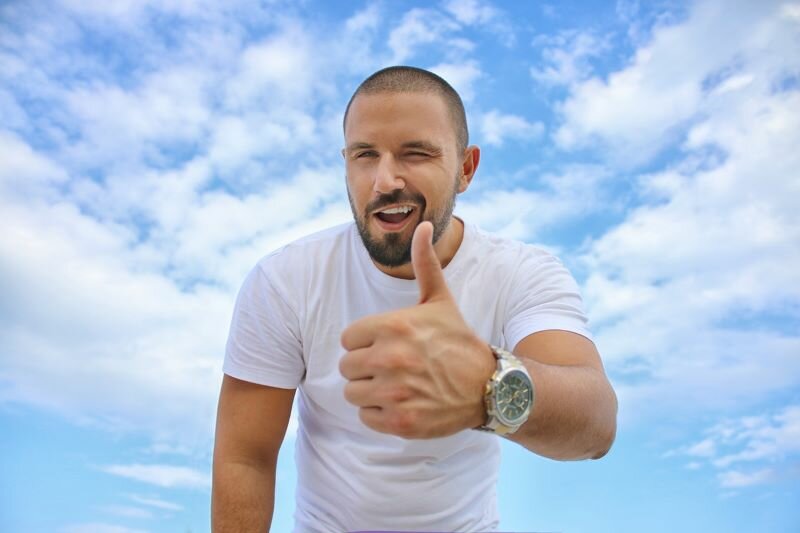 Some do it naturally.
Some will learn it through trial and error.
Some seek advice and use it for good. Other use that same advice to "play" you.
Some have "problems" and use their natural ability to play most women.
Some don't even know they're doing it.
This group (so it's been formulated) consists of about 8% to 10% of men. It's estimated (based on my own observation and experience only) that 1 out of every 10 in this group fall in the bad category.
These are considered the guys who actually sleep with or date the majority of ALL women.
A note which has never been proven but definitely observed by the next type.
Type 2: The guys who DON'T get you.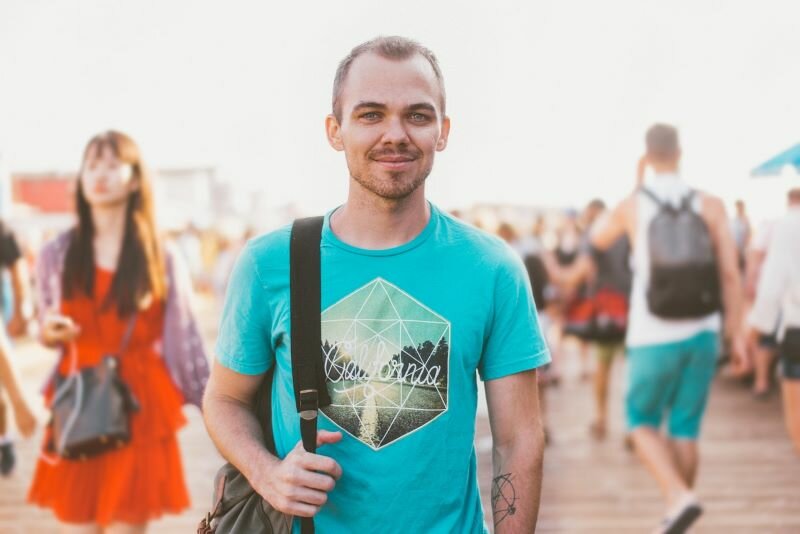 Women and their relationships with them have come primarily by accident.
90% plus of all men fall into this category.
They live in your friends zone. You  will rarely if ever feel attracted to them.
They can be "nice guys" but they can also be the over-confident pricks who pretends they're the type one.
These guys meet a woman who likes them although they might not know why she does.
If she pursues him AND if he feels a little attracted to her – he will "settle" comfortably and just take things as they come along.
That doesn't mean this type can't or doesn't love you.
In fact he'll probably give you more love than you can handle which at times will appear needy.
But remember… these are guys who generally don't get you.
This group can and will dabble in the other group. They won't know it's happening but they can invoke your attraction and interest.
After some time though they typically revert back to their born type two.
Okay…
By now you might be wondering WHY it's so important for you to know there are only two types of men and HOW it's going to help you in ALL your relationships with men (casually dating or in an exclusive relationship).
And you should but first…
Remember above when I mentioned about how always looking for the deeper meaning behind everything a guy says or does can get in the way of you attracting the right guy for you?
Read this quote below and you'll understand why. Read the entire article when you can and I'll explain why after:
1… Men Don't Make Sense!

All those frustrating things that men do that don't make any sense to you as a woman will NEVER MAKE SENSE.

Stop trying to make sense of them for yourself.

Trying to make sense of a man in your own terms is entirely counterproductive and gets little or no results other than you becoming increasingly frustrated.

There's a better way.

2… You Can't Figure Everything Out.

Have you ever REALLY hit it off with a guy but after a few weeks or months, even though things seemed great, the man pulled away and starting acting distant and cold?

Most men, at one time or another, do things like this that are ridiculous and impossible to figure out.

So EXPECT to NOT UNDERSTAND everything a man does.

If you can become more comfortable with the idea of not knowing everything about WHY a man does what he does, then you'll feel a strange sense of calm relaxation – along with an increase in your own self-confidence.

I'm not saying that it's OK for a man to do whatever and that you should accept any negative and withdrawing behaviors without bringing it up and confronting it. You absolutely should take notice and make mention of these things when you see them.

But the more relaxed and positive you can think and feel around these things, no matter what the man is doing, the sooner you'll stop fighting everything in your mind and start creating better situations for yourself.

It's frustrating and counter intuitive, but accepting what's going on and moving forward from that reality in a positive way changes the whole frame of the situation.

But some women get stuck in the "I need to understand why he does this and THEN I'll figure out what to do, think and feel" mindset.

This almost never leads to clear thinking and positive action.

Remember, men don't make any sense.

So don't depend on their actions making sense for you to develop your own opinions, judgments and next steps.

Pay attention to your gut, what you want in your life and what you know is right instead of rationalizing and finding a way for it to all fit together and be OK.

6 Ways On How To Use The Magic Of Intuition & Get To Know The Real Him
The article was written to tell you to use your intuition with men BUT you must know HOW to use it the right way or else you can easily makes things worse between you and men.
For example: If you intuition is often leading you on a negative path – then trusting your intuition won't work and will do harm. So there's a trick to cultivating this trick to have it work positively in your favor.
AND…
Now that you know the simplest fact about men, remember – there are only two types – you can use your INTUITION to figure out quickly which type you're dealing with making it easier on you to understand the guy you might have questions about.
As long as you admit or accept the truth you read in the quote FIRST.
All those frustrating things that men do that don't make any sense to you as a woman will NEVER MAKE SENSE.
You can't figure everything out and simply by trying too hard will leave you following negative path making it much worse on you and possibly destroying your current or future relationships with men.
By the way – Christian Carter wrote the quote above along with the best selling books on men ever created.
Get one or all of these products and he'll guarantee any problems you're having with men will disappear:
Catch Him & Keep Him! – "Get inside the mind of a man and learn what he really thinks. Attract the right man and create lasing love."
Get Yourself Ready For Love – "Banish The Internal Fears, Insecurity and Hopelessness That Are Holding You Back From Love – Now And Forever."
Inside The Mind Of Men – "Get Ready to Learn How Men Think, What Their Words & Actions Really Mean… and How to Effortlessly Be That One One-In-A-Million Woman Your Man Never Wants to Lose."
They sounds like a great REAL deal – because they are!
OR just sign up for his newsletter here and see what happens: Christian Carter.
Now let's get right back to telling you HOW you will use this "two types of men" secret if that's what you want to call it to help you figure out ANY guy.
Well – okay – it won't show you everything but now knowing which type you're dealing will make it impossible to know without a doubt what is happening.
This is because BOTH types can be doing, saying, or acting exactly the same way but it can mean two entirely different things.
See how easy it can to be to misinterpret him IF you don't know his type.
For example:
A classic thing lots of women worry about is being played by a guy. As you should be concerned about. It's frustrating, hurtful, can waste lots of your time, leave you devastated, and ruin so many future interactions with men.
Getting played by a guy is something NO woman should ever have to go through.
Here's the thing.
Use your intuition.
What is your gut telling you about the two type of guys above?
Got something in your head? Cool.
Now let's see if our views or answers match up.
Type two above – the guys who don't get you will NEVER knowingly play you.
They don't know how. They just don't have it in them to do it. AND if they even try, you'll see it happening a mile away.
This ultimately means – when you know you're dealing with this type – you're NOT being played and can rule out a whole list of reasons why he's doing the things he's doing to you.
To type two – it's not a game and will never be one 99% of the time. (Sorry there are always exceptions.)
On the other side – type one HAS the capacity and skills to play you. It doesn't mean it's happening BUT it IS a possibility.
Hope that makes it clear just how extremely important it is for you to know the type you're dealing with – which is not easy but does get easier as you go along.
Trust your RIGHT intuition and it will become much easier.
Let's wrap up this letter…
There are only two types of guys.
The ones that get you and the ones who don't.
The guys who get you are the ones who are good with women and have very little problem attracting them. They are the top eight to ten percent of men.
The who don't get you are the others. They simply have no or little idea how attraction works, the dating game, the mating rituals we share, or how to go from one step to another with women.
Knowing which type you're dealing with is critically important in your understanding of ALL men and equally important to figuring them out.
Learning how to use your intuition can reveal what type he is to you much easier IF you know HOW to use it the right way.
The wrong way can cause a lot of misinterpretation and problems for you.
Thank you so stopping by. I hope you found what you were looking for today and you're that much closer to understanding men and the two types you should be aware of now.
This article was originally a private letter to the why do guys newsletter so if you want more great revealing information about men and the why of us all – then go ahead and sign up below.
It's free, quick, easy, and if you don't find it useful just unsubscribe just as easily.
There are a few links on this page which are further explained in my privacy/disclaimer section. Please read it when you get a chance.